Foundation Purpose
The sole kaupapa of the Foundation is to benefit the school, specifically: to give governance, leadership, energy and cohesion to resourcing the future development of Otago Boys' High School.
The Foundation aspires to a school environment that produces confident, resilient and resourceful adults by:
Raising funds to resource its activities,

Planning and implementing school and building projects,

Building a sustainable communications and funding platform.
Become a member and contribute to the Foundation's goals.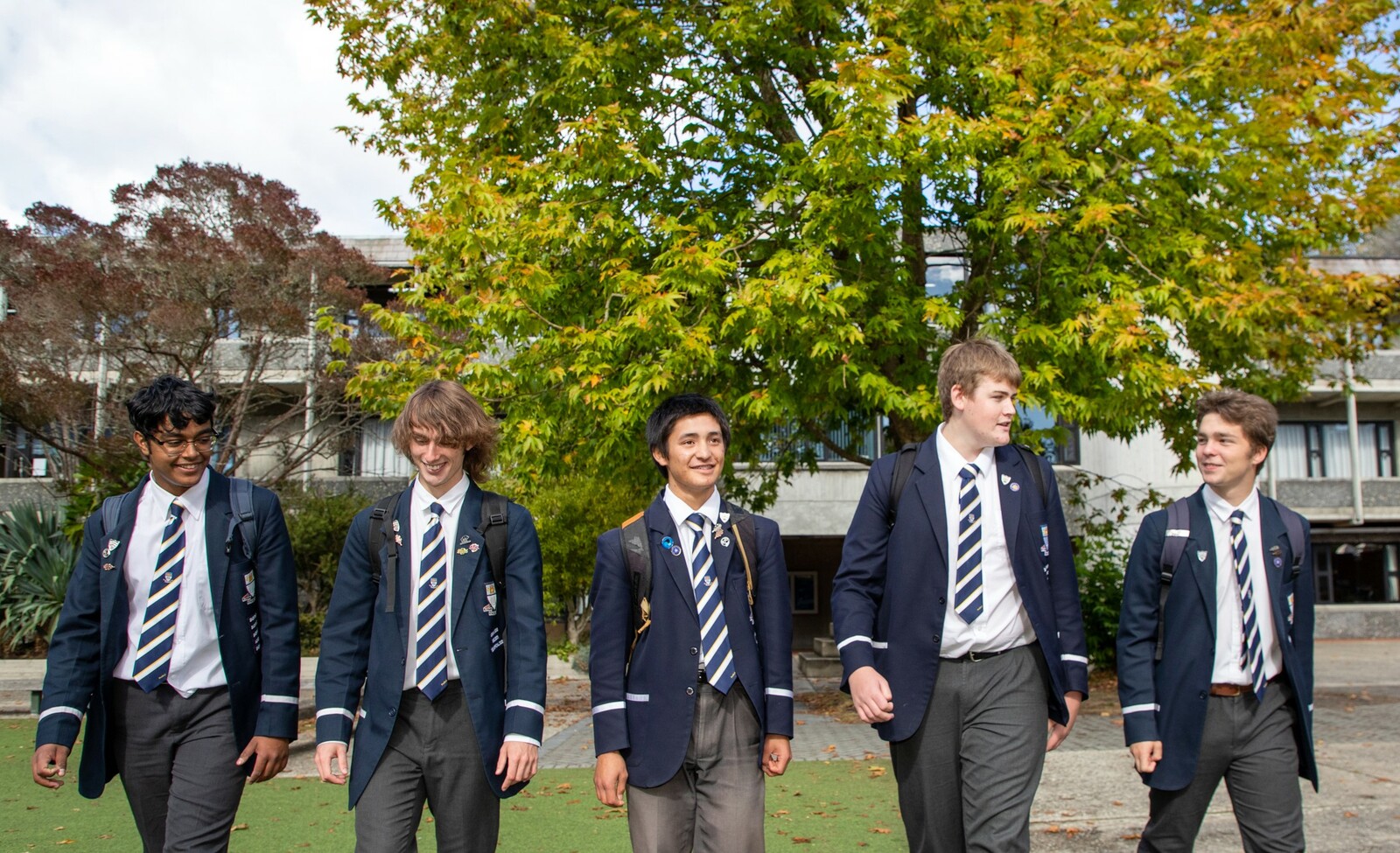 Board of Trustees
The Board comprises a president, two vice-presidents, the Old Boys' Society president and elected representatives from the Foundation membership.
John Blaikie
Chair
John attended OBHS from 1987 to 1991 before completing degrees at the University of Otago and at the University of Cambridge (UK). He also had a nine year professional rugby career in New Zealand and France. John is married to Tara and has three children.
John is now an Investment Adviser at Craigs Investment Partners and has been involved in the financial services industry (both in New Zealand and overseas) since 2008.
John is passionate about the School and wants to ensure the right structures are in place to enable the School to continue to provide an outstanding education and experience for our pupils.
Lawrence Alloo
OBHS Old Boy (1981-1985)
Lawrence attended School from 1981 to 1985 and then completed a Bachelor of Commerce in Accounting and Information Systems at the University of Otago. After 11 years as a Chartered Accountant, he moved into starting and managing his own businesses. Superior is a custom blended solid fertiliser company servicing the lower South Island and Seperex Nutritionals researches and develops primarily dairy-based export ingredients for infant formula and nutritional supplement companies throughout Asia. Other business interests include Manuka honey exports and contract manufacturing for encapsulation, honey packing, juice bottling and powder blending out of Christchurch.
Lawrence is married to Jenny and they have two daughters and a son, who also
attended the School. Lawrence would love to see the Foundation assist in the
redevelopment of the Hostel and other key structural assets for future generations to enjoy.
Des Smith
Des was educated at the University of Otago, graduating with a Bachelor of Science in 1966. He taught at OBHS from 1968–1995, being Deputy Rector in his final five years at the school. He was the first Manager of the Edgar Sports Centre before managing both the Highlanders and Otago Rugby Teams from 1997-2004.
Before retiring in 2014 he held the position of Operations Manager for the NZ Secondary Schools Sports Council, overseeing secondary school sport throughout the country. For the past 4 years Des has been President of the Otago Rugby Football Union.
In 2017 he was awarded the New Zealand Order of Merit for Services to Rugby and the Community. During the past four years Des has been assisting the school in a number of ways, including being on the Fundraising Committee to redevelop the Hostel, and has raised money to assist families who struggle financially. Des is married to Raylene and has three children and ten grandchildren. Both of his sons are old boys, and he now has 3 grandsons at the school.
Richard Hall
Rector
OBHS Old Boy (1987-1988)
After completing 6th and 7th forms at Otago Boys' (having moved from New Plymouth), Richard completed a Bachelor of Arts at the University of Otago and Diploma of Teaching at Canterbury College of Education in 1993. A long career in boys education; at Rotorua Boys' High School, Napier Boys' High School and Tauranga Boys' College saw him offered the opportunity of a lifetime in 2015 to be the 14th Rector of our School. Richard sees the Foundation as the key vehicle to provide first class facilities and opportunities for our current and future pupils, to make up the shortfall and allow developments that just can't happen under the state school model.
Richard is married, with two children, one of whom attends the School.
Gerard Finnie
Old Boys' Society President
OBHS Old Boy (1981-1985)
Gerard attended OBHS from 1981 to 1985 before completing a Bachelor of Commerce degree from the University of Otago, majoring in Accounting. From there he entered the financial services industry and after 30 years is running his own business as a financial adviser specialising in Life & Health Insurance and Kiwisaver.
Gerard has been heavily involved in playing, coaching and administering local cricket, including over 10 years chairman of the Dunedin Junior Cricket Association and recently being awarded the Sir Jack Newman Trophy for services to junior cricket at the NZ cricket awards.
Gerard is married to Sonya, with two children. His son Josh also attended the school, whilst being selected for the NZ under 19 cricket team during his final year.
He is keen to see the Old Boys' Society continue to support the school and hold events to encourage socialising and networking opportunities.
Matthew Lane
OBHS Old Boy (2003-2007)
Matt attended school for the years 2003-2007 before majoring in Accounting at the University of Otago. Matt has always kept local spending 4 years at Deloitte while gaining his Chartered Accountancy.
After finishing at Deloitte Matt moved back to Night 'n Day, a family-owned business he grew up around, based out of Dunedin. Passionate about Night 'n Day, he completed roles in Business Development and Finance before being appointed General Manager in 2019.
Outside of work Matt is married to Alice and has three young girls. Matt is also a very keen squash player.
Matt is keen to ensure the Foundation can maximise its resources to ensure current and future students have access to the best facilities possible.
Tess McLauchlan
Tess joined the Foundation as a Trustee in 2021, as well as the Committee for the Hostel 150th Reunion. Married to Grant who attended Otago Boys' (1979-1983) along with brothers Stuart, Barry, Graeme and brothers-in-law Julian Reynolds and Gwyn Pratley. Tess graduated from the University of Otago with degrees in Law and Science and practiced as a solicitor at Anderson Lloyd in Commercial Property Law before turning her focus to more personal interests. She has been President of the Grants Braes School PTA and board member of The Blue Oyster project art space, both roles that involved running events and financing projects. Tess has had her own start-up and understands the importance of growing the Foundation database. She has had two boys at the School.
Lockie Chisholm
Lockie attended school in the Southern Lakes before attending the University of Otago and completing a Commerce Degree. This has been followed by a 25 year career in the Commercial Property sector within the South Island.
Lockie is married with 3 children, one of whom currently attends Otago Boys' High School.