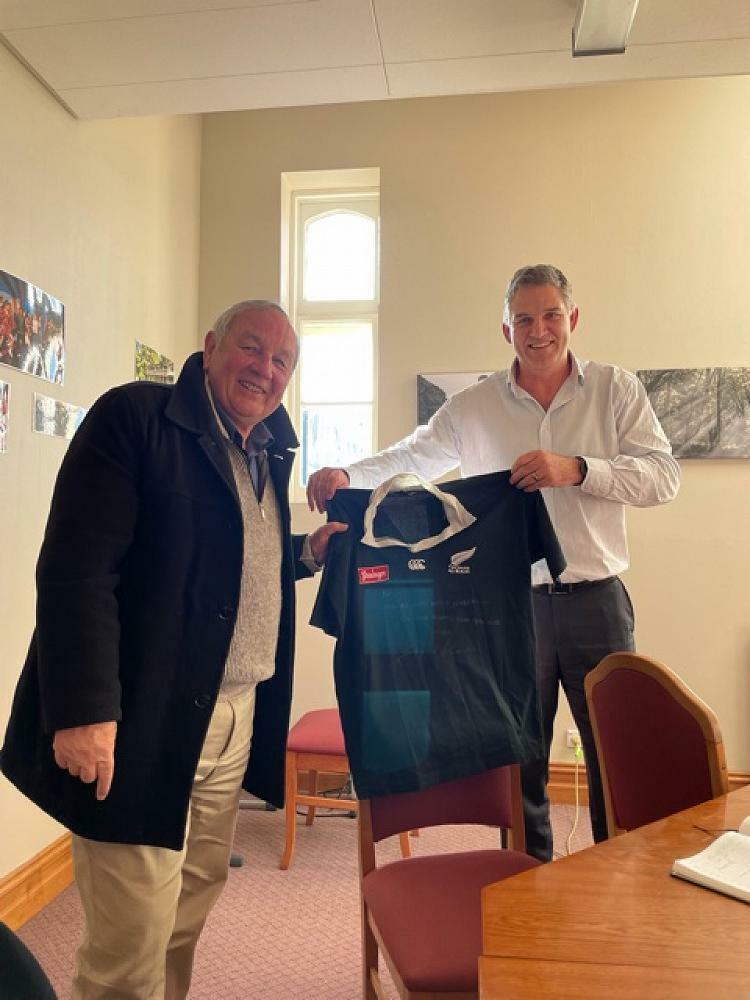 Tuesday 27th July 2021
Thanks Des!
A few weeks ago Des gave away once of his prized possessions to a person that has done a lot for the school. Des did this personally but was thanking this person on behalf of the school.
John Blaikie (Chair of the Foundation) wanted to return the favour to Des, so called in some favours of his own and at a recent OBHS Foundation meeting presented Des with a signed All Blacks jersey from Jeff Wilson himself.
Des does an incredible amount of work for the school, and has done over a long period of time, so this was a great way to say thanks